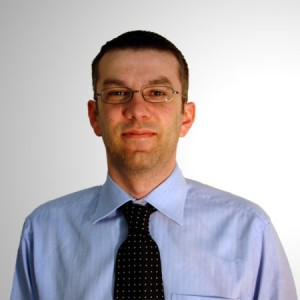 Paul Polwin
Technical Author
paul
Welcome to iTechnicalAuthor Ltd and welcome to Paul Polwin.
Since 2001 I have worked as a Technical Author. I have strong software skills with experience in software development. I believe these skills give me an edge when writing software based guides. It also helps me to deliver documentation in electronic formats such as HTML on-line help and embedded software help.
Below I list some of my achievements prior to establishing iTechnicalAuthor Ltd:
AVEVA Projects
Common Source Solution
Before joining AVEVA the existing documentation department had been manually maintaining in excess of 400 Framemaker documents many of which contained common information. The common information would be edited by hand many times in individual documents.
I introduced a system using scripts and conditional text that allows the author to generate documents based on a common source eliminating duplication.
Overnight Document Compilation
Before joining AVEVA the existing documentation department would by hand create a PDF (Portable Document Format) and CHM (Compiled Help File) from in excess of 400 Framemaker files. This manual process took just short of two weeks to complete.
Through the use of programming and scripting I introduced a system whereby the whole process could be automated and run over the period of one night. This greatly improved the delivery process for the documentation team.
Enterprise Solutions (ES)
AVEVA have a range of enterprise-level software applications.
At AVEVA I was the primary author for the ES products. I demonstrated my ability to adapt and learn new skills to fit the emerging technologies used to develop the products.
While writing documentation for ES products I had to be familiar with the following Microsoft technologies:
Microsoft SharePoint
Microsoft .NET
ASP.NET MVC Framework
Microsoft SQL Server
Major Contracts – BP
AVEVA supply a number of high profile customers with customised versions of their flagship ES products. At AVEVA I was involved in the documentation of the product supplied to BP. I had to demonstrate that I could make quality deliveries in very short time scales as demanded by BP.
AVEVA Core Products
AVEVA have a set of core products that the business has been built around over its 30+ years. These include PDMS (Plant Design Management System) and AVEVA Review. The documentation of these products required an understanding of 3D graphic design and engineering concepts, something I have been able to prove during my time with the company.
Author Services Technical Projects
Raytheon Systems Technical Author/IT Development
I worked on a project for the production of data modules and illustrations to DEF Stan 00-60 for a joint Army and RAF Technical Publication. The team consisted of Technical Authors and Illustrators both on AST's premises and the client's sites spread across the country.
The work involves:
• Create a tracking database.
• Re-write text to the client's version of Simplified English using FrameMaker.
• Identify illustrations required to support the text.
• Validate on site to check the accuracy of the data modules.
• Input into the client's Eagle and AcquiRed databases.
BAE Systems IT Development
I developed a database driven intranet site.
Key development features included:
Use of Microsoft Active Server Pages (ASP) to interact with a database source and send automated emails using additional components.
Thales Underwater Systems IT Development
I worked on the development of a IETP (Interactive Electronic Technical Publication)
Key development features included:
Modularised SGML (Standard Generalised Markup Language) files scripted for multi purpose use e.g. print, on screen viewing, conversion.
Time is Limited IT Development
Development of an interactive database application for Time is Ltd
Key development features include:
All in one Microsoft Access Application for constructing a navigable view of raw data. Heavy use of custom written Microsoft Visual Basic applications and scripts.